That was one of the strangest football games .. neither team played well .. just when it felt like the Seahawks were getting some momentum going, Dallas had to run back a kickoff to touch down .. and then wow, would you ever have expected any quarterback to bumble a hold for a field goal like that? We were all surprised and of course excited that we get one more game! Mary Ann, were you and your DH rooting for Dallas??
Christmas, heavy sign, is almost put away .. a few odds and ends and then the cleaning and putting back the everyday stuff .. my goals every year is to have my house back to normal by my birthday .. think I'm on track :)
Here's some pictures of the sampler I'm doing. I took a class from Mary of MDesigns last October in Myrtle Beach, SC. The piece she designed for the class is a sampler that we got to personalize. First we got to chose our fabric and threads from 3 different color pallets. After picking our colors, we then got to work with the sampler pattern and start to make it our own. It was really fun trying to figure out what motifs I wanted that told of our family. I choose a few words that means things to our family .. like joy, believe, laughter .. each of our names will be on the sampler as well as DH's and my wedding date, DS#1 and DIL's wedding date. I love sunflowers so I will be replacing the "flower" motif with a sunflower. There are also beads and charms that can be added to the sampler .. I might have the family look at buttons/charms and see if they want to add anything to the sampler. Here's a few pictures ..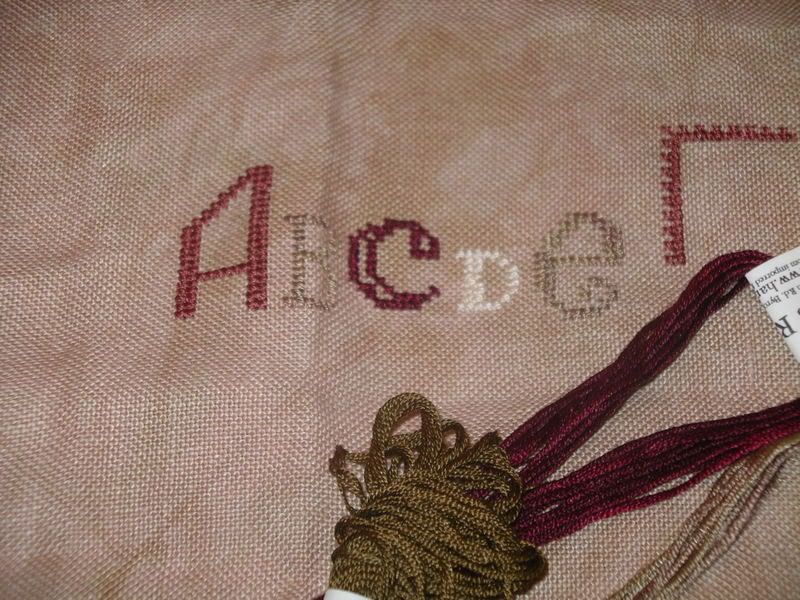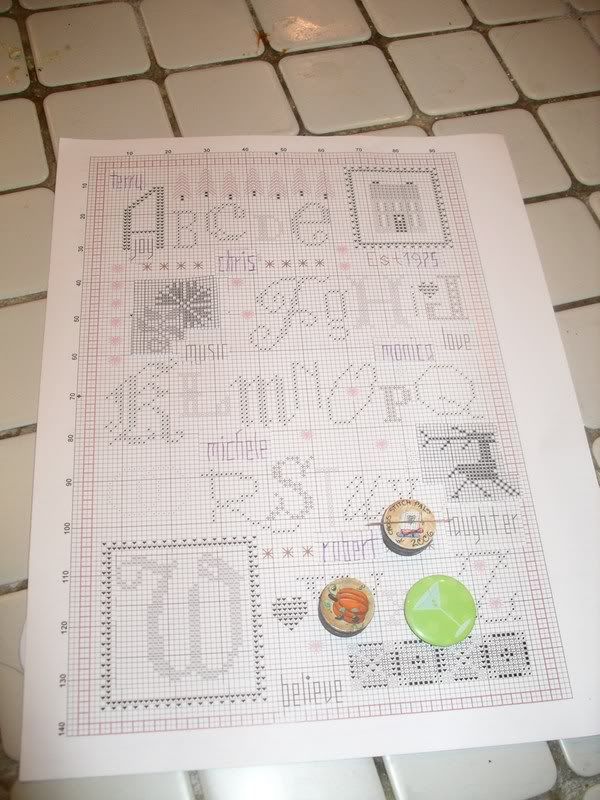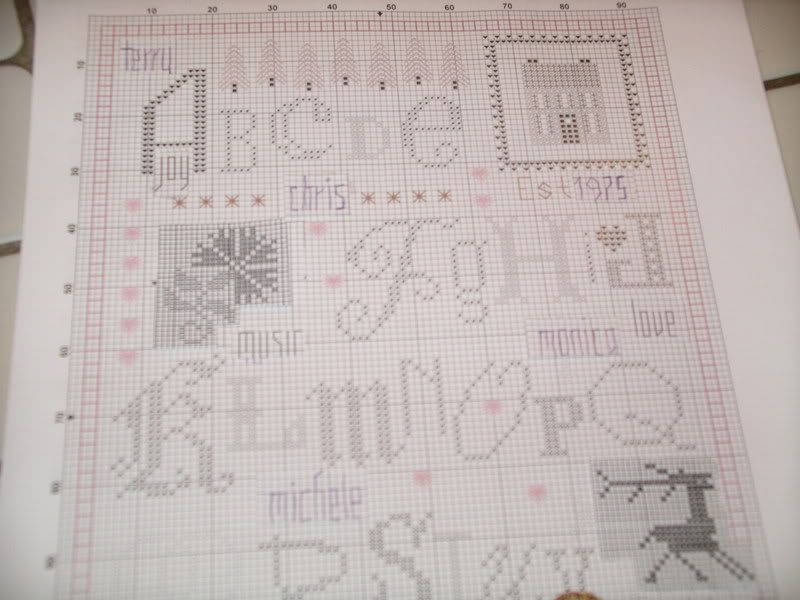 We're off to go to dinner with our neighbors .. late Christmas celebration with them .. can you think of anything better to celebrate with friends than Margaritas and Enchildas? lol
I'm grateful for DH and DS#2 that actually don't mind helping to put Christmas away :)